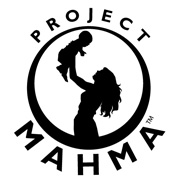 What Is Project MAHMA?
Project MAHMA stands for Moms at Home Making a ... Difference (and a whole lot of money!)
Project MAHMA is a coalition of Shaklee families across North America who stay at home with their kids and earn income by helping others live healthier and more independent lives.
Project MAHMA was formed as an opportunity for moms and dads to:
Have the very best for their family's health, well-being and financial future
Realize their personal potential
Make a difference in the lives of others
Do it all AND stay home with their kids
Hear real stories of moms and dads who have been able to create real success for their families with Shaklee by clicking here.
Real MAHMAs - Real Success
Check out these real stories of families from all walks of life who are creating real success for their families with Shaklee!
| | |
| --- | --- |
| | Meet some of our amazing Shaklee moms who are creating a better life for their familes with Shaklee. |
| | Listen to Jude and Jack Peskuski, Project MAHMA founders share their Shaklee story and how they've been inspired to help other parents realize their dreams with Project MAHMA |
| | Coming back from a set-back, Beth Duris took a leap of faith and started her Shaklee business to be able to earn an income that would enable her to be there for her three children. |
| | Diane Bustamante grew up a Shaklee kid - now as working mom trying to make ends meet, Shaklee helped Diane realize a big dream she had for herself and her daughter - a home of their own. |
| | Kara Sears grew up a Shaklee kid, and when she and husband Kyle began having children of their own, she realized she wanted to create the same kind of lifestyle for her children that she enjoyed. Now with Shaklee she and Kyle are spending more time with their children while earning everything from trips to a new car bonus. |
| | After a period of terrible losses, Jenni and Nathan Oates had lost their ability to dream. But thanks to Shaklee, they are finding more joy in life as they chart a new course for their family. |
Want to learn more about Project MAHMA? Click here to find out how you can get plugged in with the Project MAHMA Community on our Conference Call!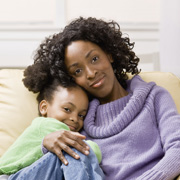 Learn More About Project MAHMA
Project MAHMA weekly Conference Calls are a fantastic way to learn more about this global coalition of moms (and dads) who want to make a difference, contributing to the financial support of their families. Join us each Saturday morning to hear an overview of who we are and what we stand for, including personal stories of people whose lives were changed when they began a home-based business with Shaklee. Hear from moms who get to fit their work schedules around the needs of their children, dads who spend more quality time with their families, survivors of corporate downsizing, single parents and many others. The call explains how you earn income, and how to get started. This is a call that's not to be missed!
1st and 3rd Saturday Mornings
2nd Thursday Nights

10:00 AM(Central)
(8:00 AM, Pacific; 9:00 AM, Mountain;
11:00 AM, Eastern)
Dial in (212) 990-8000; access pin # 6262

8:00 PM (Central)
(6:00 PM, Pacific; 7:00 PM, Mountain;
9:00 PM, Eastern)
Dial in (212) 990-8000; access pin # 6262
Sign up to receive Project MAHMA conference call announcements
by writing to projectmahma@shaklee.com
Ready to get started with Project MAHMA right away? Click here
Looking for more resources and information about Shaklee? Click here
Resources
Learn more about Shaklee and how you can create a better life for your family today!
Meet Roger Barnett - Hear directly from Shaklee Chairman and CEO about what makes Shaklee different and his vision for the future.
Live Your Dream - A narrated overview of the Shaklee Dream Plan, including rewards and how you earn.
Shaklee Rewards Brochure - A brochure giving an overview of all the rewards available to you with Shaklee.
Your First 48 Hours in Shaklee - A short video showing how you get started in Shaklee.
First Step Resource Guide - A guide to help you get started building a Shaklee business.
Three-Minute Messages - Short, recorded messages on Shaklee products and the Shaklee income opportunity

Shakleebaby and Shakleekids Opportunity Message - 925-924-2230
Project MAHMA - 925-924-3232
Shaklee Success Line - Dial 1-866-490-4311 and Press 2 to hear the story of Sherrie Attila, a stay-at-home mom sharing how she created her own future through Shaklee.
Click here to get started.
Got questions on anything you've seen? Contact me today!